That's not just a clever slogan we came up with. It's our core operating principles wrapped up in four simple words.
Every document management solution we come up with from small form factor copiers for SOHO operations to digital presses for high volume print clients are the culmination of years of experience combined with listening to each and every client's wants and needs.
Committed To Your Success.
Our success has been the result of a very simple belief; rural communities deserve the very best in service response, supply delivery and technical support regardless of their location.
Throughout the 1990's and 2000's the continued acquisition and centralization from global corporate companies reduced the capacity of many of the copier sales and service companies in North America.
This is where we saw opportunity and what became the IdealOS advantage. We understand rural and remote. We understand the importance of having a local presence. We know the value of people and building relationships.
Since 2001, IdealOS has served clients in the remote areas of British Columbia and our continued expansion has allowed us to provide exceptional service to even more areas of the province and into Alberta.
We have assembled a dedicated and educated service team driven to provide the highest level of customer service.
If required, we maintain an inventory of loaner equipment that can be deployed same or next day, depending on equipment location.
We provide a complete satisfaction guarantee repair or replacement warranty on all equipment under an IdealOS service contract.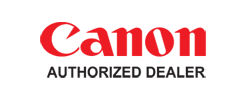 Canon Canada Inc. provides us with the world's leading Document Management Technology and the imageRUNNER series of Print, Copy, Scan, and Fax systems that continually revolutionize today's office. They provide IdealOS with technical support from Calgary and Toronto, and distribution of equipment and parts from Vancouver and Toronto. Canon has been a leading innovator in environmentally friendly technology.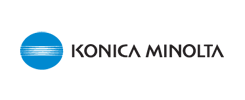 Konica Minolta delivers some of the very best-in-class image technology and IdealOS can provide your business or organization with several product options designed to meet your unique document requirements. Konica Minolta's bizhub series of equipment solutions offer excellent quality and investment value.

Sharp Canada Inc. business products can boost your productivity and reduce costs. Sharp products are designed to help individuals, families, and corporate teams connect effortlessly, communicate clearly and unleash creativity like never before. Sharp is dedicated to improving people's lives using advanced technology through their commitment to innovation, quality, value and design.
Inquire About our Flexible
Financing Options and Rentals for Copiers, Printers and Document Management Solutions.